ABOUT ROB FULLEN
Born and raised in flat-land Alberta, Rob migrated to higher ground and was immediately impressed by the visual splendour of the mountains. Rob enjoys the sights, sounds, and fragrance of the outdoors at his mountain home in the Bow Valley.

"Photography has been an interest for most of my life. As an explorer of light, I am always aware and waiting, looking to capture moments in time: especially those very brief moments of changing light."
​
Digital photography, with its instant f-stop results and elimination of expensive film and time spent in the dark room, re kindled Rob's desire to capture these moments.
Rob has been enjoying this new-found digital freedom and looks forward to capturing the beauty of the Rockies for many years to come.
PHOTO EXHIBITS & LINKS
DP CHALLENGE WINS
Misty Morning Moon1st

place

​

Views:

6816

(634 during voting)

Votes:

295

Commenters Vote:

8.552

Wow! Thank-you everyone for the Great comments! I'll have to admit that this is my first entry as a Mac user! I found a 27inch iMac under a tree in December and have been converting from PC for a few weeks now . I really notice the difference and am feeling very grateful right now.
This Moon shot is taken in Banff National Park in Alberta Canada at the edge of Cascade Mountain, its one of many shots that morning. It was very windy and cloudy so the moon would go from total obscurity in clouds to full brilliance in a matter of 30 seconds. so tripod adjustments are nearly constant as the moon itself moves quite quickly as well. Thank-you all again
| | |
| --- | --- |
| Countries Counter Initiated Sep 03 2011 | |
Powered by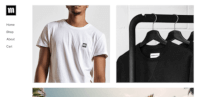 Create your own unique website with customizable templates.